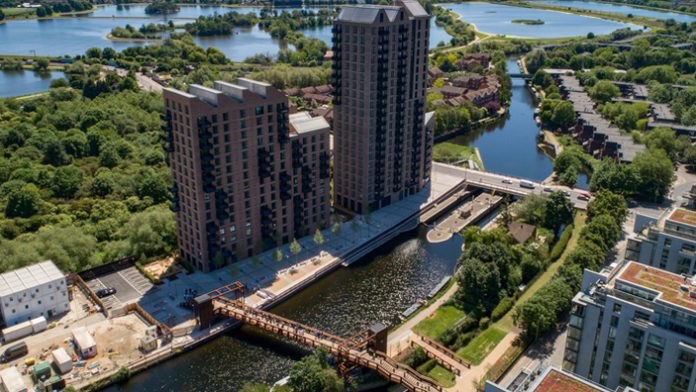 There is a new footbridge spanning the River Lea navigation at Tottenham Hale.
The wood and 'wood effect' crossing, found between Stonebridge Lock and Tottenham Lock, links new housing on Hale Wharf on the left bank with Hale Village on the right.
Hale Wharf Bridge spans the Lea, its towpath and parallel Pymmes Brook alongside the new Hale Village on the site of the Harris Lebus furniture factory.
The towpath has its own separate new bridge over Pymmes Brook to allow easy access to the village's shops, cafe and new church. It also provides a traffic free route to Tottenham Hale Station.
The Hale Wharf 249 new home scheme, being delivered by Waterside Places, is a joint venture between the Canal & River Trust, Muse Developments, the Mayor of London and the London Borough of Haringey's Green Link initiative.