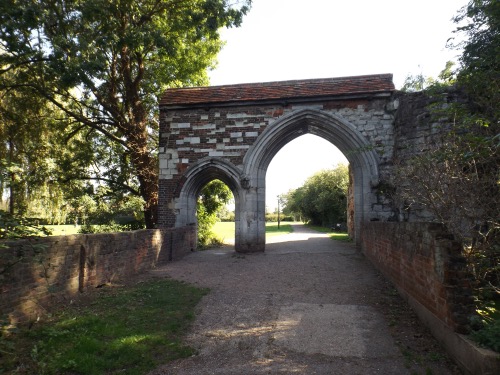 Just before midnight tonight, on New Year's Eve, actress Sofia Helin, star of The Bridge, will read Tennyson's poem Ring out, Wild Bells live to the Swedish TV audience.
The tradition of reading the poem just before New Year predates the invention of television.
The 'wild bells' are those of Waltham Abbey church which Alfred, Lord Tennyson heard in the night when living two miles away at High Beech.
He published the poem in 1850, the year he became poet Laureate, as part of his work In Memoriam.
Waltham Abbey is also associated with the Christmas carol Hark! The herald angels sing. Here William Cummings adapted Mendelssohn's music to fit Charles Wesley's words.
Sadly not only is it difficult to walk long distances in the Lea Valley at present but Waltham Abbey is closed with live services suspended during the Tier 4 virus lockdown.