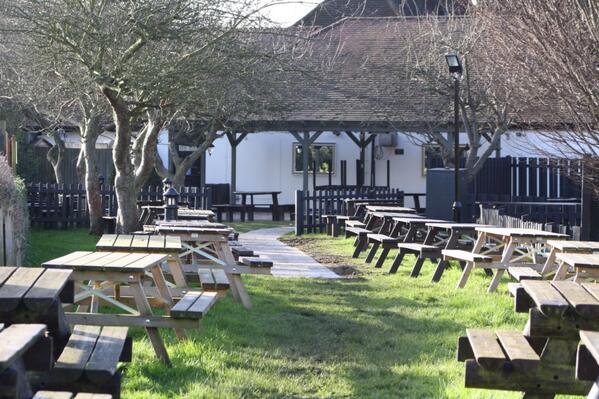 Behind the late 17th-century Ferry Boat Inn at Tottenham Hale is an ancient apple orchard with water on two sides.
The annual wassailing takes place in the orchard on Sunday evening 15 January.
Wassailing, usually associated with Somerset and the west Country, involves singing to the trees to promote a good harvest for the coming year. The ceremony is often, as at Tottenham, accompanied by much noise to wake up the trees for springtime. So you are invited to bring pots and pans to bang in between enjoying warm spiced cider.
People will gather from 5pm and pub food will be available during the evening.
The Ferry Boat Inn with its stone floor is in Ferry Lane and east of Tottenham Hale Lock. It is just over the border on the Essex bank of the Old Lea.
The pub is a handy and pleasant lunch stop when walking down the valley in summer.
There will also be wassailing the day before, Saturday 14 January, upstream at Waltham Abbey between 3.30pm and 5.30pm.
Wassailing mostly takes place on or near Old Twelfth Night 17 January. The Julian Calendar was replaced by the Gregorian Calendar in 1751 when 11 days were lost in the readjustment.