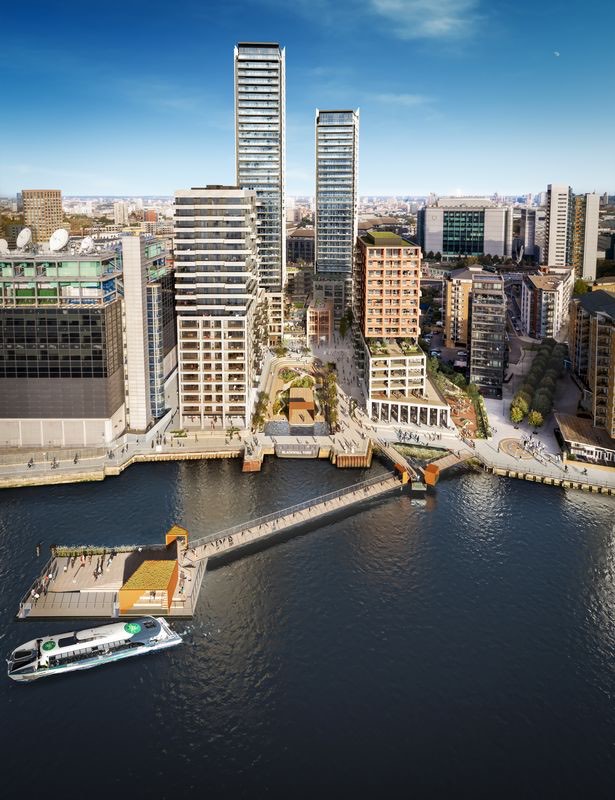 A 900-home development with a riverside path on Blackwall Yard, designed by Glenn Howells Architects, Panter Hudspith and White Artiketer, has been given the go-ahead by Tower Hamlets Council.
This is a location well known to many completing the Lea Valley Walk.

The end of the Lea Valley Walk (unless you choose to follow the Limehouse Cut) is East India Dock.
Some walk a little east to Trinity Buoy Wharf to see the confluence of the Lea with the Thames. But even if you do this you will probably end up making for East India Dock Station.
To reach the Docklands Light Railway station you pass along Virginia Quay, from where the settlers of Virginia set sail, to turn inland up an avenue of trees on the line of the Greenwich Meridian.
You have to turn as the riverside path does not at present continue over Blackwall Yard.
But one day you may be able to keep by the river to enter Blackwall Yard and walk across New Providence Wharf from where the Pilgrim Fathers made their final embarkation for America.