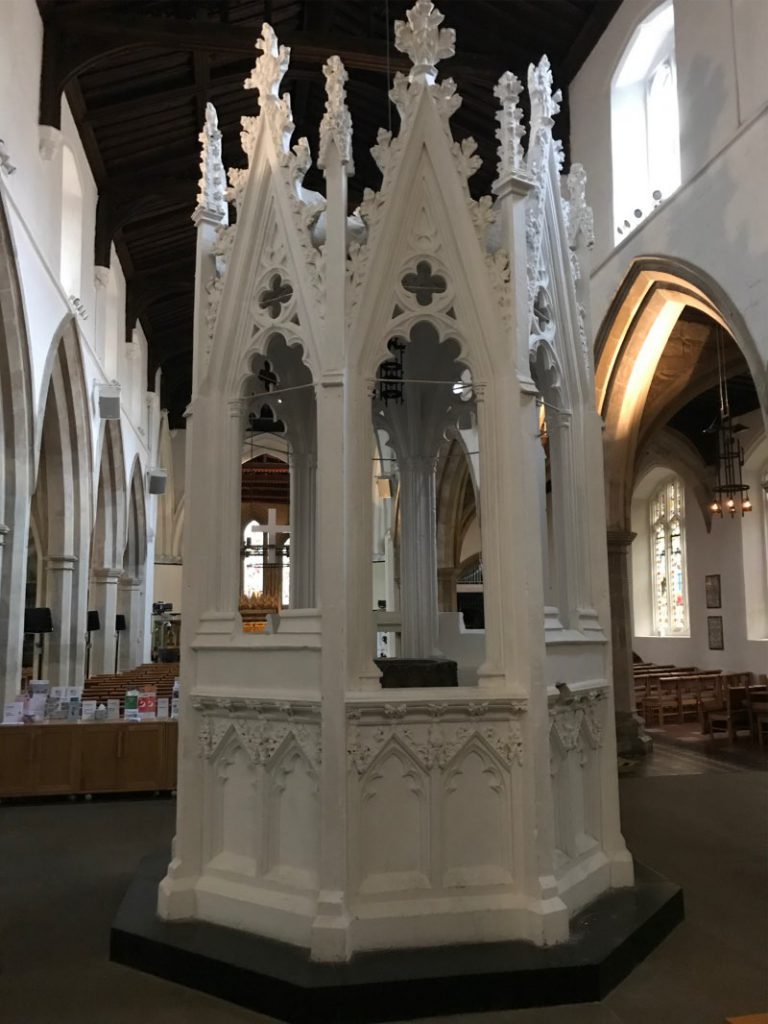 A new book mentions the extraordinary font canopy in Luton's ancient parish church.
Church Fonts is by Matthew Byrne who has spent nearly forty years exploring churches.
Font canopies are rare and Matthew has found only five in England.
Luton's is even more dramatic than the one at Trunch in Norfolk which is shown in the book.
At Luton one has the feeling of a 'building within a building' as one might in Loreto or Assisi.
Philippa of Hainault, queen consort of Edward III, gave the canopy to surround the Purbeck marble font in about 1335.
St Mary's, on the Lea Valley Walk route, is open Monday, Wednesday and Thursday mornings. Ring the bell at the office door if the main entrance is locked.