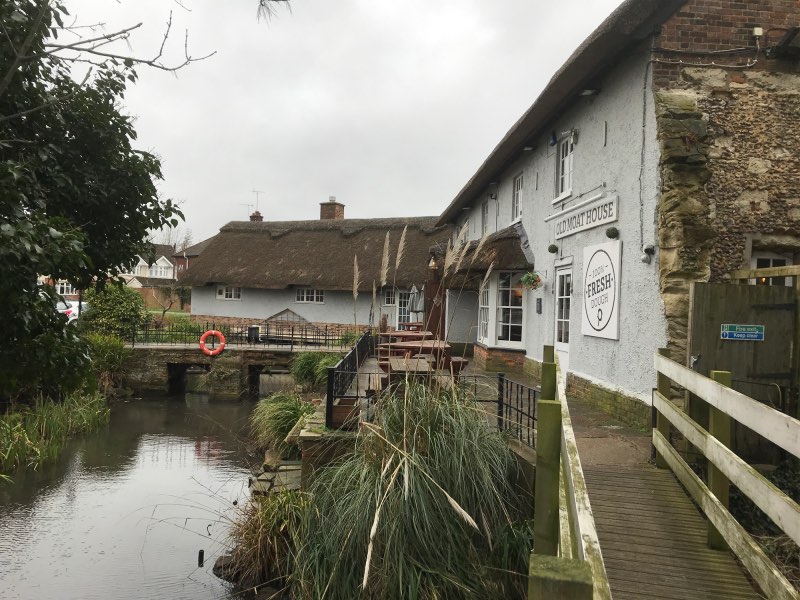 On a damp winter Monday in Luton is was a pleasure to stop off at The Moat House for lunch.
The moated and thatched Tudor building is near the start of the Lea Valley Walk and handy if you need the 'eat as much as you like' breakfast for £4.69 including fried bread (9-11.30am). Coffee is £1.99. It sets you up to get south to Harpenden.
Today I had arrived in Leagrave at 1.30pm so I was in need of the £9.49 roast. As at breakfast portions were generous.
Opening the Old Moat House front door I was greeted by a real log fire.
It is extraordinary that the oldest pub on the Lea Valley route is at the beginning. There is much more to Luton than many realise. Wardown House, a little further on, serves teas in its recently redecorated dining room.