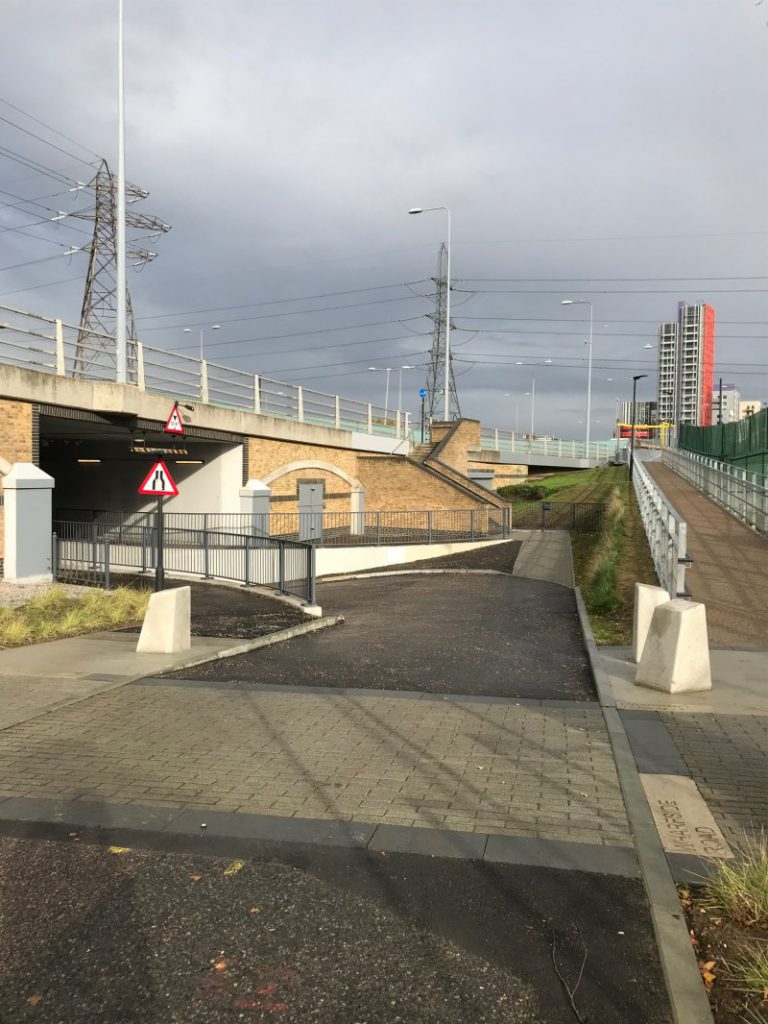 A short new path signed Leaway has improved the link from the Lea Valley Walk to Canning Town Station.
There is now no need to cross the very busy main road.
When walking down Stephenson Street, which is alongside the Jubilee Line running into Stratford, everyone should go right into Bidder Street.
After a short distance go left into a gated road. Stay on the right side to follow the way through a short tunnel. At the far end go right to stay on the Lea Valley Walk.
But to reach Canning Town Station bear left up a new slope alongside the DLR line. At the main road go right for the station.