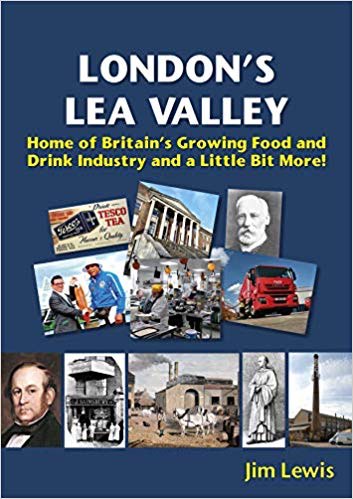 Jim Lewis has managed to reveal more history to add to the extraordinary heritage of the Lea Valley.
Prolific Lea Valley historian Dr Lewis continues to investigate the sites then and now associated with great names and inventions.
London's Lea Valley: Home of Britain's Growing Food and Drink Industry and a Little Bit More! embraces Hertford to Three Mills.
Why is McMullen's brewery in Hertford now a supermarket? This book has the latest news on the brewery.
It also has the history of the Ponders End mill and the surprising news that since the present occupants, Wright's, celebrated their 150th anniversary in 2017 there is expansion.
Entering the Queen Elizabeth Olympic Park we are reminded that the grass around the former media centre was in the 1870s covered by a factory with two high riverside chimneys announcing CLARNICO. Its production was at first marmalade and jam before sweets became dominant. The sugar arrived by barge.
A look at the old picture of the factory tells how successful the re-greening of the Lea Valley has been.
Nearby is a view of smoked salmon merchant H Foreman & Son whose new building on Fish Island is a legacy of the 2012 London Olympics.
At the south-west corner of the park is Bow which can now claim to be where in the 1790s India Pale Ale was invented.
Three Mills, with its 1750 clock tower, was the home of Nicholson's gin distillery. The building is now occupied by TV studios where Master Chef is filmed. The food and drink tradition continues.
The 144 page illustrated paperback is published by Redshank Books; £16.