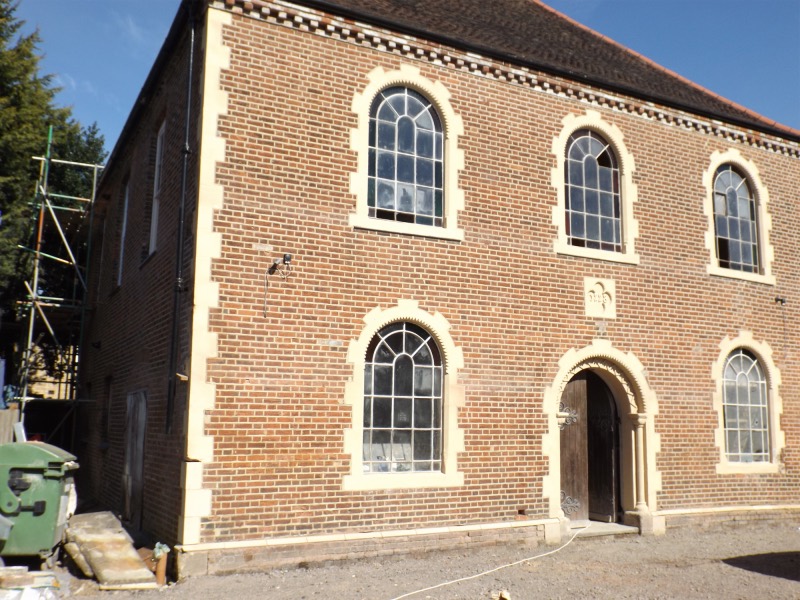 The Old Independent Chapel in Ware associated with William Godwin is to be converted into five flats.
The building in Church Street was completed in 1778 as the date above the front door records.
William, now best known as the husband of pioneer feminist Mary Wollstonecraft, was the first minister of the brand new chapel.
When William arrived in Ware in June 1778 he was still single and would not even meet Mary for over a decade.
Ware was a brewing town with the smell of malt blowing along the high street where there were substantial inns with large gates at their archway entrances.
The Great Bed of Ware, mentioned by William Shakespeare in Twelfth Night, was still at The Bull Inn.
William stayed two years before moving to Stowmarket and worship continued until 1918. The frontage was slightly altered in 1859 when the doorway was enhanced with a Norman-style arch.
During the last century the building has been used as a hall, Masonic hall, club, auction room and printing works.
Wiiliam eventually met Mary Wollstonecraft in 1791 but they did not get to know each other well until 1796. They married the following year and soon after Mary died giving birth to a daughter, later to be known as Mary Shelley.