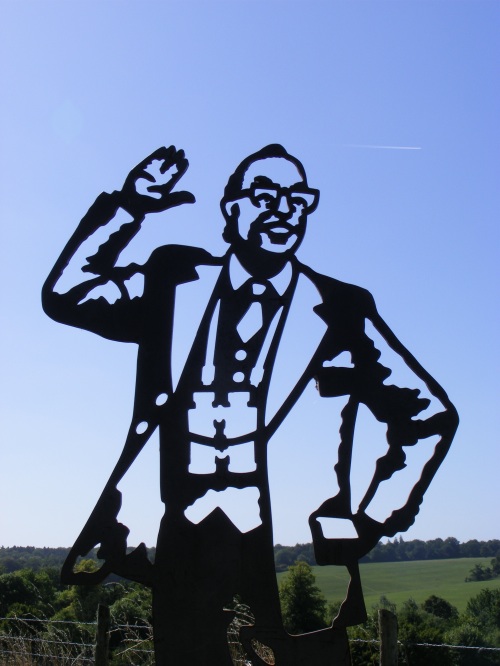 I spent the last day of August walking from Luton Airport Parkway to Batford Springs.
This section has the new silhouette statues of Eric Morecambe, 'Capability' Brown and a Luton sea scout.
It was a beautiful day, sunny but too hot, and I saw lots of blackberries and flowers. But what struck me and my companion most was how path the feel of this section has changed since it was metalled for the Sustrans route.
As the way enters Hertfordshire it is no longer a footpath at the side of a long field but a hedged lane. It is also signed not as the Lea Valley Walk but the Lea Valley Way to include cyclists.
At Batford Springs, where the very first stretch of the Lea Valley Walk was opened, it was a relief to walk on grass. Beyond here the Lea Valley Walk and cyclists soon diverge.
On the plus side these four miles plus can be enjoyed by people with prams or riding mobility scooters.
On Saturday there were not too many cyclists and only a few walkers. At the Red Cow in Cold Harbour we were two of only four people enjoying lunch. There is plenty of room for more people to discover the Lea Valley Walk.